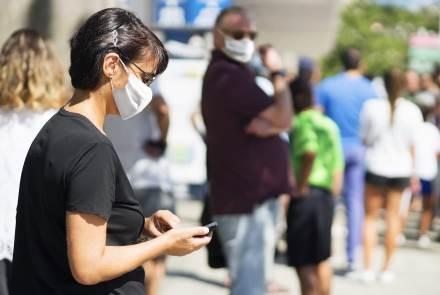 INFORMATION ON THE NEW CORONAVIRUS
Where to find information on the new Coronavirus?
The Ministry of Health has created a dedicated website.
More information on the Epicentro website by the Higher Institute of Health - https://www.epicentro.iss.it.
Epidemic trend
Information on the epidemic trend worldwide can be found on this website.
How is the new Coronavirus transmitted from person to person?
The new Coronavirus is a respiratory virus that spreads mainly through close contact with a sick person. Human coronaviruses are transmitted from one infected person to another through:
saliva, coughing and sneezing
direct personal contacts
hands, e.g. by touching mouth, nose or eyes with contaminated hands (not yet washed)
faecal contamination (rare).
Respiratory diseases do not normally spread through food, which however must be handled in accordance with good hygiene practices and avoiding contact between raw and cooked food.
COVID-19 - CONTACT TRACING, QUARANTENE AND ISOLATION (from the Ministry of Health website)
CONTAINMENT AND PREVENTION MEASURES
All forms of gatherings are prohibited throughout the national territory in public places or places open to the public.
In addition:
those who show symptoms of respiratory infection and fever (higher than 37.5°C) should contact their general practitioner
mobility outside of home is strictly forbidden for persons under quarantine or persons found positive for the virus (the Legislative Decree n.19 of  March 25th further tightened the sanctions that had been introduced by the DPCM of March 8th on non-compliance with these obligations).
Useful contacts - Regional Health Authorities
HYGIENE AND PERSONAL PROTECTION MEASURE
How to behave (hygiene measures) to protect yourself and others
Wash your hands often: it is recommended that hydroalcoholic solutions for hand washing are made available in all public places, gyms, pharmacies, supermarkets and other places of aggregation
Avoid close contact (- 2 metres) with people suffering from acute respiratory infections
Avoid hugs and handshakes
Maintain an interpersonal distance of at least 1 meter in social contacts
Respiratory hygiene (sneeze and/or cough in a handkerchief avoiding hand contact with respiratory secretions)
Avoid the promiscuous use of bottles and glasses, especially during sports activities
Do not touch your eyes, nose, mouth with your hands
Cover your mouth and nose if you sneeze or cough
Do not take antiviral drugs or antibiotics unless prescribed by your doctor
Clean surfaces with chlorine and alcohol-based disinfectants.
How to behave in the presence of symptomatology
It is recommended that you do not go to the emergency room if you think you have symptoms related to the presence of the virus. Contact your General Practitioner for more information. In case of emergencies, the number 118 is of course always available.
Do not take antiviral drugs or antibiotics unless prescribed by your doctor.
I am a senior person/chronically ill/immunodepressed
All seniors or people suffering from chronic or multimorbid pathologies or with congenital or acquired immunodepression are expressly recommended to avoid leaving their homes if not strictly necessary, and to avoid crowded places where it is not possible to maintain the interpersonal safety distance of at least 1 meter.
Household waste management
By way of derogation from the normal collection methods, the following items shall be disposed as indifferentiated waste:
waste of any kind produced by household units with subjects positive for the test, in isolation or mandatory quarantine
waste composed of PPE (masks, gloves, handkerchiefs, etc.) used for the prevention of the COVID-19 contagion, produced by domestic units even without subjects positive for the test, in isolation or mandatory quarantine.
This mode shall be maintained until the state of health emergency has ceased, with an addition of 30 days, necessary to restore the correct and ordinary waste management public service.
I'm a blood donor. How should I behave?
Blood can only be donated if you are in good health, so even a simple cold or sore throat, without any connection to the Coronavirus, would cause temporary exclusion.
Remember that it is good to wait 28 days before donating if:
you recently returned from a trip to the areas identified by the WHO as being at risk
you think you've been exposed to the risk of Coronavirus infection
you have been treated for SARS-CoV-2 infection (for documented infection or symptomatology compatible with SARS-CoV-2 infection).
When you donate, always inform your doctor of your movements, especially if in areas affected by the new Coronavirus.
Also tell doctors if you have been diagnosed with the infection or if you have had symptoms associated with those caused by the Coronavirus (fever, cough, breathing difficulties), even if the symptoms in question have already been resolved as a result, or not, of a therapy; the doctor in charge of the selection, who will examine you, may decide to temporarily suspend you from donation.
If you have already donated, remember to contact your Transfusion Service in case of the appearance of symptoms associated with those caused by the Coronavirus.
Keep donating without worries: healthcare professionals protect themselves for your protection.
Pet management: regional indications
SPECIFIC INFORMATION FOR PREGNANT WOMEN
Are pregnant women more susceptible to the infection or have a higher risk of developing a severe form of COVID-19?
No scientific data are reported on the susceptibility of pregnant women to the virus. It remains recommended for pregnant women to follow the normal preventive actions to reduce the risk of infection, such as washing their hands often and avoiding contact with sick people.
What are the effects of COVID-19 during pregnancy?
There are no scientific data on the effects of COVID-19 during pregnancy.
Can pregnant women with COVID-19 transmit the virus to the fetus or infant?
No cases of transmission of infection by other coronaviruses (MERS-CoV and SARS-CoV) from mother to child have been reported by the limited data in the literature.
Can women with Covid-19 breastfeed?
Yes, if the clinical conditions permit so and in accordance with her wishes. In order to reduce the risk of transmission to the child, it is recommended that preventive measures are taken, such as hand hygiene and the use of a mask while feeding.
IS THERE ANY PSYCHOLOGICAL SUPPORT AVAILABLE FOR CITIZENS AND OPERATORS? 
All the regional Local Health Authorities have activated telephone numbers or dedicated email addresses, to contact a psychologist able to offer telephone support through the Psychological Emergency Teams. 
For further information, please consult this webpage.
FOOD SAFETY
The European Commission has provided a list of FAQs on the risk of infection through food: is there a risk of contracting the COVID-19 infection from food? What is the risk of contracting COVID-19 from food packaging?
This and many other useful information is available at this website.

WHAT TO DO UPON RETURN TO EMILIA-ROMAGNA OR ITALY (link to page)
UPDATES  
Measures in force in Emilia-Romagna
Faq on measures enforced by the National Government
---
Last update: November 13th, 2020