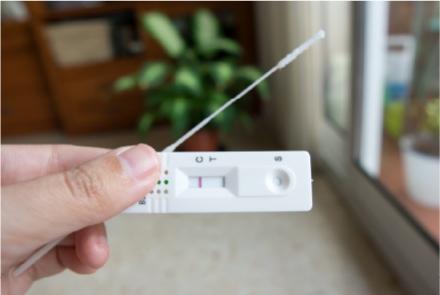 Since January 19th, in Emilia-Romagna, it is possible to autotest for the positivity or negativity to SARS-CoV-2 virus with a rapid antigenic swab and, therefore, formally begin or end the isolation period.
Through this new functionality, implemented by Lepida in the Fascicolo Sanitario Elettronico, it is possible to upload the data of the swab (result of the test, date and time of testing, type of test, lot and expiry date) in a few steps. Moreover, it is possible to upload a picture, where the commercial name of the product, the barcode printed on the envelope and the result of the test must be clearly readable. It suffice to log into your own FSE and select the option "Autotesting swab" you can find listed among the online services. The list of the valid types of swab, as far as the auto certification is concerned, is available at the following link: https://salute.regione.emilia-romagna.it/tamponi-autotesting.
The information related to the positivity or negativity, certified through the uploading of the test results on the FSE, is automatically sent to the Public Health Department. This way, it is possible to quickly start the  isolation period or emit the certification for its end. This procedure can be employed by the citizens assisted in Emilia-Romagna, who have access to the FSE and who have already received the third dose of the  anti-COVID vaccine, but only if in the absence of any symptom.
This is a new procedure on a national level, it was asked by the Region Emilia-Romagna, and it has the aim of simplifying the process of tracing and taking charge of the positive citizens, on behalf of the Regional Healthcare Service.