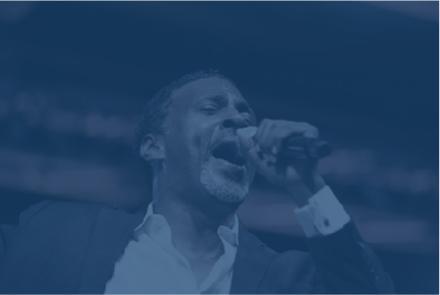 After the break due to the pandemic and after the extraordinary winter special which, last December, has brought soul music back onto the stages of the Memphis of the Apennines, Porretta Soul Festival has returned to its usual location for its 34th edition.
The last weekend of July, Porretta has seen thousands of enthusiasts crowd its streets and venues. LepidaTV was once again the media partner of the event, involving a great crew of technicians and operators and four cameras, which managed the live broadcastings of all the sets that took place on the Rufus Thomas Park stage.
The line-up of artists that reached Porretta during the Festival, ready to go onstage following the voice of the historic host Rick Hutton, was, as always, of an extremely high level: John Ellison, the acclaimed Curtis Salgado, Terrie Odabi, Ernie Johnson, Larry Springfield, J. P. Bimeni, Selassie Burke, Chick Rodgers, Fred Wesley & The New JB's, Martha High & The Italian Royal Family, Leon Beal & Luca Giordano Band, Mitch Woods & His Rocket 88's and many others. Besides these names, the Festival displayed the house band from San Francisco, the Anthony Paule Soul Orchestra, which includes, among its eleven musicians, Larry Batiste, musical director of the Grammy Awards.
The latest news was the presence of Ural Thomas & The Pain, the band founded in 2016 by Ural Thomas, historic 60s' black american music musician, with a long soloist career and countless collaborations with the strongest voices of the worldwide musical panorama, like Stevie Wonder, Otis Redding and James Brown.
Four cheerful days for Soul music enthusiasts, to whom LepidaTV offers once again the opportunity to rewatch the highlights of the exhibitions attended or to catch up with the missed ones: an average of 400 users watched the live broadcasting on LepidaTV's website every night - some were from the Netherlands, the United States, Germany, Czech Republic, Belgium or China - while about 500 users enjoyed the live streamings on LepidaTV's YouTube channel. It is also interesting to notice the great success of the four nights' integral recordings available on YouTube, which, up to now, got over 7.000 views and will soon be part of LepidaTV's schedule.