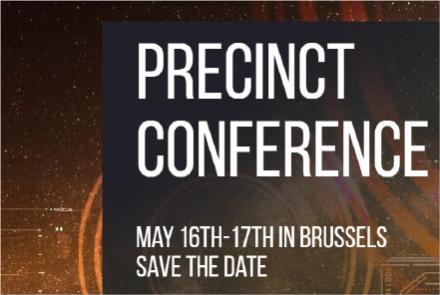 The conference of PRECINCT, the European project aimed at improving the resilience of Critical Infrastructure (CI), was held in the second week of May 2023. 
Lepida participates in the project as part of the Bologna Living Lab (LL4), together with Bologna Airport, ITL Foundation and FS-Technologies, but also as a nodal actor with its own network infrastructure within Bologna's experimental site. 
The conference was a significant opportunity to share and learn more about the most relevant topics in Critical Infrastructure (CI) protection, cybersecurity and emergency management, through discussion and input from operators, experts, industry and stakeholders. 
An intensive program presented the solutions developed to date in the PRECINCT project and the results of other related European projects. 
The common thread is the urgent need for advanced models and tools to support the protection of complex interconnected infrastructure, facilities and services. Innovation plays an important role, despite the fact that there are barriers to use by end users. 
The training of all actors - from decision-makers to technicians on dedicated procedures, tools and technologies - is a relevant factor, but the crucial first step for resilience is the cooperation among managers of different but interdependent infrastructures to share knowledge, similar to what is being tested in the projects' Living Labs. 
A clear need emerges from these experiences for Big Data infrastructures and standards that can enable the exchange of information and the development of predictive models to reduce disruptions and mitigate emergency situations, ensuring communication in the event of a crisis. 
On these specific issues, Lepida made its contribution in the conference panel dedicated to standardisation perspectives, which will be discussed in detail in a later article.