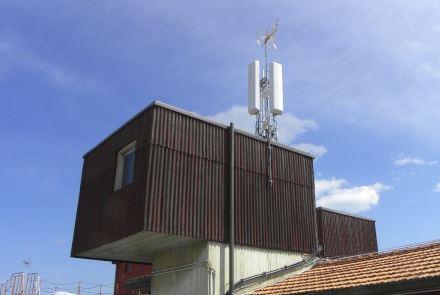 Since 2004, the Emilia-Romagna Region and its Regional Authorities (Municipalities, Provinces, Unions and also the Civil Protection Agency, ARSTPC) have unified the PMR (Professional Mobile Radio) communication system for emergency and safety with the ERretre TETRA digital network. The result has been a benefit in terms of operational and maintenance costs. The TETRA digital system has since replaced a costly and dishomogeneous aggregate of analog networks for the institutional system, which were inefficient and easily subject to interference and interception. ARSTPC has, however, maintained a link to analog communications, especially for the benefit of the many volunteers who support the agency on a daily basis.
The analog network, pre-existing TETRA, is more than 25 years old and has undergone many transformations over time; thanks to its technological simplicity, it is an important complementary piece in the Civil Protection system. The conditions to modernize this network are now materializing, with a regional intervention which is being agreed with the Ministry and the National Department of Civil Protection. This first intervention will allow to replace the current equipment, replicating the star topology. The analog network that will see the light will be interconnected to the digital network ERretre, allowing users to be included in the communications of emergency groups, according to the needs that will be reported in time. The intervention, which has been granted national funds available to the regional Agency, will allow the replanning of all frequencies in the UHF and VHF bands, in accordance with the national allocation of Civil Protection frequencies.
The support of volunteers, which has always been one of the pillars of the regional and national Civil Protection, will then converge towards a model of communication more integrated with the national system, also in anticipation of the commitment of regional resources in extra-regional areas of intervention, as required by the Civil Protection Code.